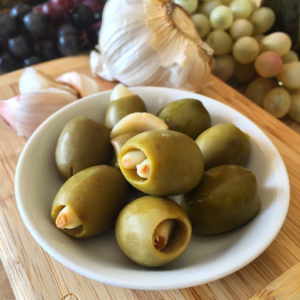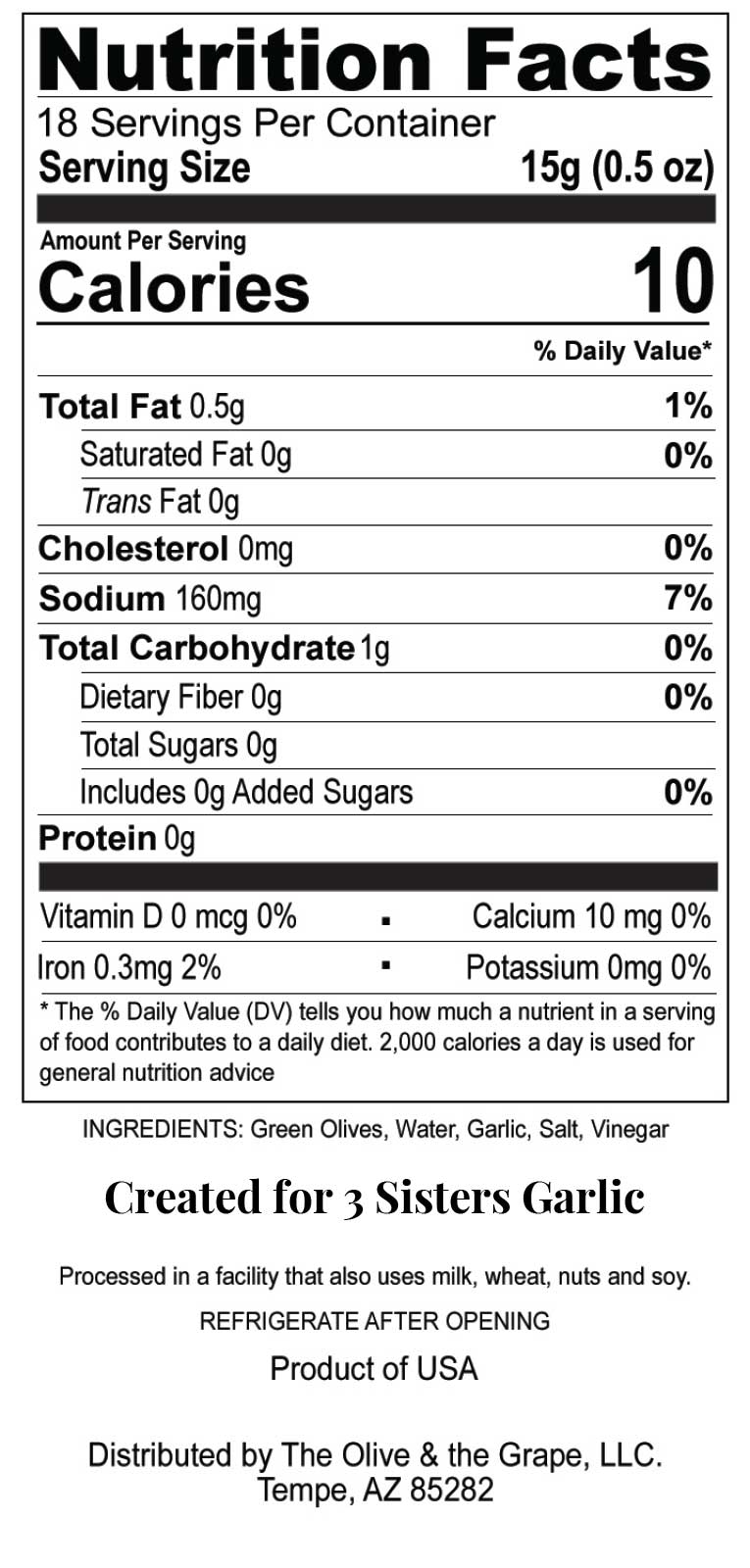 3 Sisters Garlic Stuffed Olives combine juicy colossal green olives and hand filled fresh garlic. They are fantastic for adding sophistication and taste to cocktails. Perfect as appetizers for that special celebration, they are also a tasty snack right out of the jar!
Serving Suggestions:
Use to add color and flavor to chicken dishes, pasta, pizza and salads. Perfect served as an appetizer with a cheese and bread tray or a delicious snack to eat right out the jar. Use with all your favorite cocktails that require olives, and to add to a dirty martini.